Planning for Safety
Your home is more than just a building. It's a safe place where your kids can play and your pets can roam freely. One important part of this safety is the fence around your home. A good fence can protect your kids from falling or wandering off and keep your pets within your yard. It can also keep unwanted guests out.
Choosing the Right Fence for Kids and Pets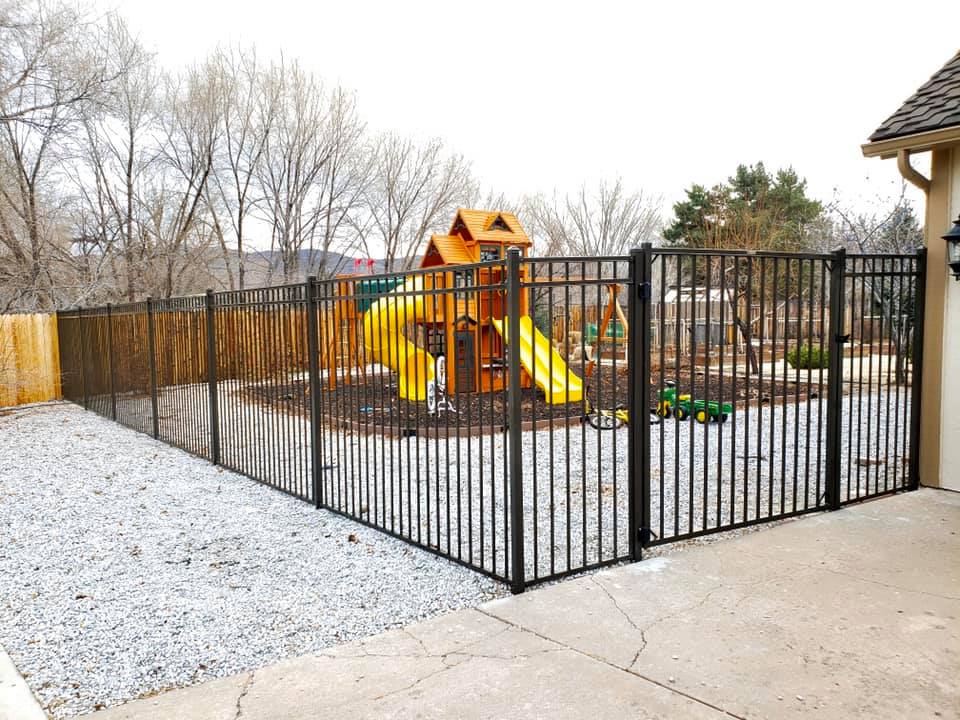 The ideal fence for your child may be different from the one for your pet. You should consider their different needs and behaviors.
For kids, a tall fence is essential. They should not be able to climb over it. The spaces between the fence panels should also be small, so they can't squeeze through. Don't have horizontal rails, as kids can use them as steps. Lastly, make sure the gates are hard for kids to open.
For pets, you need a fence that can resist their curiosity. Whether they like to chew, scratch, or jump, the fence should be able to handle it. If your pet loves to dig, make sure your fence goes deep into the ground to block their way out. Connect with a professional fence builder to discuss your needs and options.
Types of Fences
There are several types of fences to choose from, each with its pros and cons.
Solid Panel Fencing is a good option for safety. It has no gaps for climbing or squeezing through, but it can block the view and needs regular maintenance due to weather damage.
Vinyl/PVC Fencing is strong and stylish and needs little upkeep. It can handle chewing and scratching, but if your pet is big or strong, this type might not hold up.
Chain Link Fencing with Privacy Slats is a good mix of strength, durability, and visibility. The slats make it harder to climb and squeeze through. But some people may not like how it looks.
Adding Extra Safety Features
You can add more features to your fence to make it even safer.
Gates that close and latch by themselves can make sure the gate is never left open by mistake. This is especially helpful in a busy household.
Adding toppers or extensions can make your fence taller and harder to climb over. There are different styles to choose from. But remember, spikes are only safe in areas where kids can't reach them.
If you have a pool, it's a good idea to fence it off separately. Kids and pets are attracted to water, but it can be dangerous if they go there without supervision. A self-closing and self-latching gate can keep them out when you're not there to watch them.
Keeping Your Fence in Good Condition
A fence needs regular care and attention to stay effective and last longer.
Make it a habit to check your fence regularly. Look for any signs of damage or weak spots, or places where pets have been chewing or scratching. Test the fence's strength by giving it a shake. If it moves, there could be a problem that needs fixing.
The way you maintain your fence depends on what type it is. For example, solid panel and vinyl fences need cleaning, while chain-link fences might need to be treated for rust. Always follow the manufacturer's instructions for maintenance.
If you find any damage, fix it as soon as you can. Even a small gap or loose panel can become a way out for a child or pet. Check the gates too - they should close properly every time and the latches should work perfectly.
Regular maintenance not only makes your fence last longer but also makes sure it keeps your loved ones safe. It's a small effort for a big reward - peace of mind.
Having a safe fence for kids and pets is crucial. It's a key part of a safe home. We encourage homeowners to prioritize safety when choosing a fence. A good, well-maintained fence provides a safe space for your loved ones and peace of mind for you. For professional advice and installation, contact JP Fence. Your safety is our priority.
Finding the right Nevada fence company for your project is crucial. At JP Fence, we specialize in quality installation and provide excellent workmanship, as well as an assortment of materials to meet your needs. Choosing the right fence material is critical to the success of your project.
Wood Fencing: A Classic Choice For a Timeless Look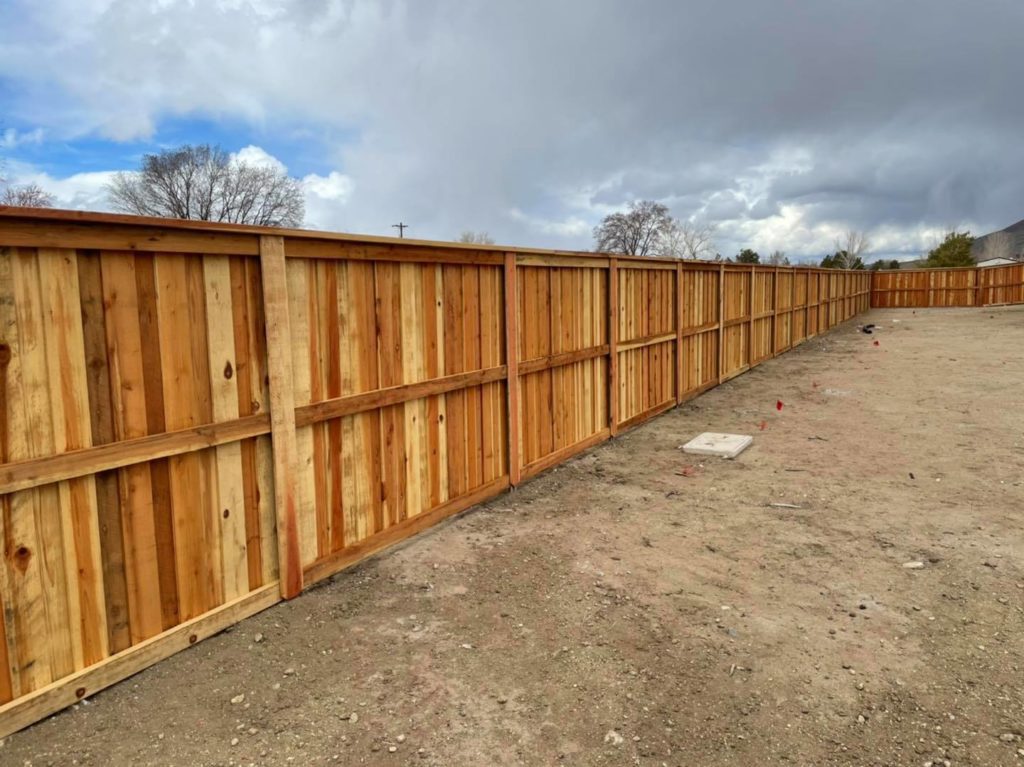 Wood fencing is a classic and versatile option that can add warmth and charm to any property. As a trusted Nevada fence company, we can help you choose the right wood fence that complements your home's design. We can also provide professional fence installation services that ensure your fence lasts for years to come. Traditional wood is an excellent option for a timeless look and solid build.
Vinyl Fencing: Low Upkeep and Impervious to Insects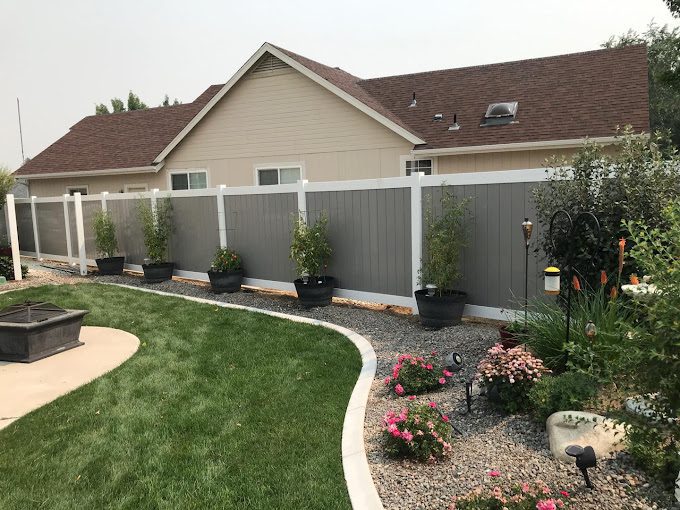 Vinyl is another great option for those looking for low-maintenance and durable fence. We have a wide selection of vinyl fencing styles and colors to choose from. Our team of experts can handle every aspect of the fence installation process, from design to installation, ensuring a hassle-free experience. A benefit of vinyl fencing is its inability to host insects. Wood, on the other hand, can fall victim to those pesky insects.
Aluminum Fencing: Can It Add Another Level of Security?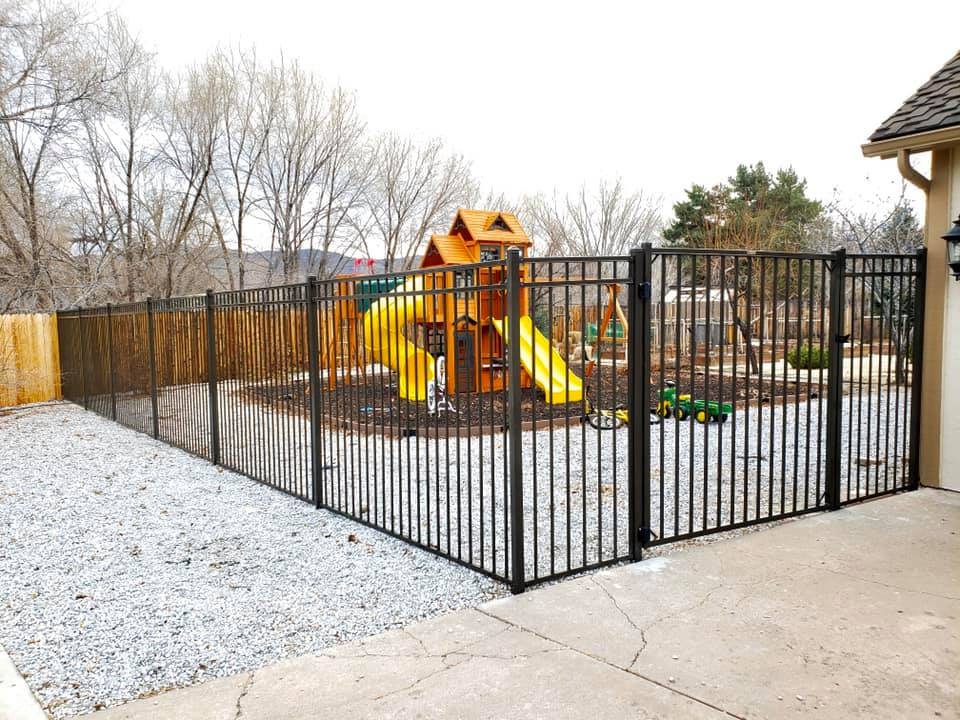 If you're looking for a sleek and modern look, aluminum fencing is an excellent choice. JP Fence has a variety of ornamental aluminum options that can enhance the beauty and security of your property. Does aluminum fencing really offer a greater level of security to your property? An aluminum fence is generally considered to be more secure than the alternative materials. Our professional installation services ensure that your fence is installed to perfection, leaving you with a stunning, secure, and long-lasting build.
Chain Link Fencing: Low-Cost and Resilient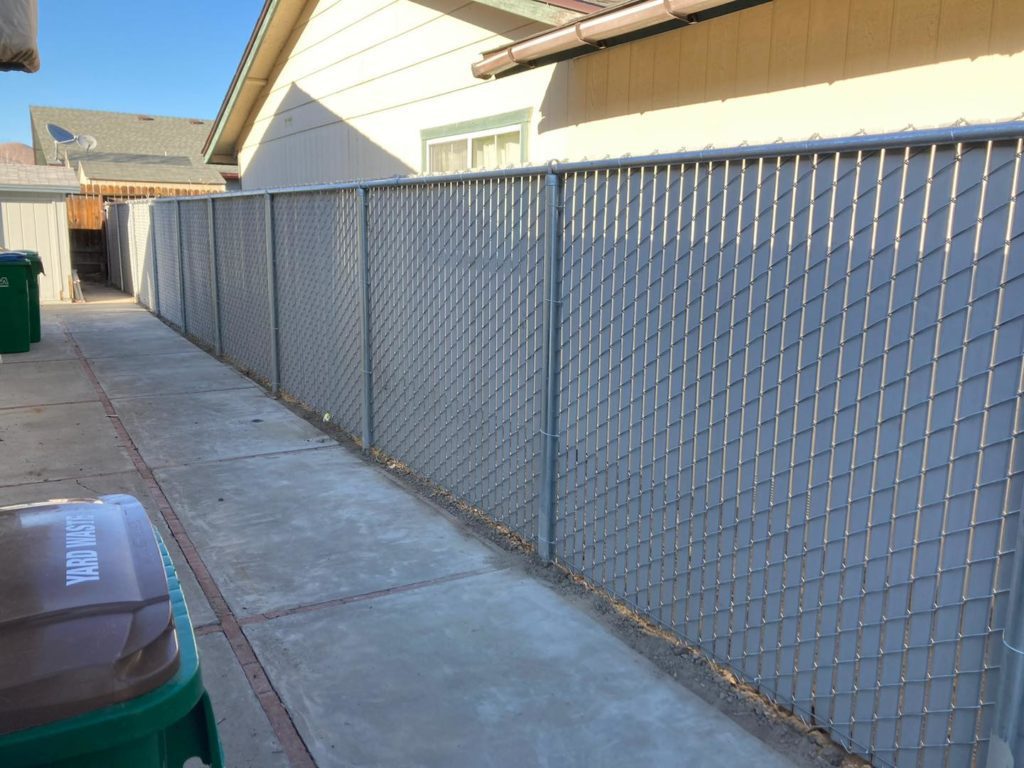 Chain link fencing is also a practical and affordable option that provides security and durability without necessarily obstructing views. We offer a range of chain link fencing options that can fit your specific needs. Whether you need a fence for your residential, commercial, or industrial property, we have the experience and expertise to get the job done right. Chain link never requires paint or stain applications. Their virtually nonexistent maintenance is the reason chain link fences are often the choice of business owners. They are extremely useful for pet owners as well. Chain link will hold up to the forces of any dog or other large pets you may have.
JP Fence Is Nevada's Premier Fence Builder. We'd Love To Hear From You.
Selecting the right material and fence company for your installation project is essential. At JP Fence, we offer a variety of fencing materials and professional installation services that can help you achieve your desired design and functionality.